Great Bridge - Chesapeake Veterinarian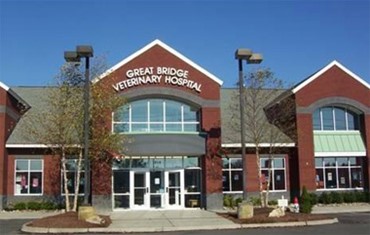 1010 Cedar Rd.
Chesapeake, VA 23322
Get Directions »

Phone: 757-547-1600
After Hrs ER: 757-366-9000
After Hrs ER: 757-499-5463

HOURS
Mon, Tu, Th: 8:00am-8:00pm
Wed & Fri: 8:00am - 6:00pm
Sat: 8:00am - 2:00pm
Formerly known as Great Bridge Veterinary Hospital, our Hope Springs Veterinary Great Bridge location is a full-service veterinary medical facility, located in Chesapeake, Virginia. The professional and courteous staff at Hope Springs Veterinary seek to provide the best possible medical care, surgical care and dental care for their highly-valued patients.
Great Bridge Veterinary Hospital was established in 1990, located at 1245 M Cedar and was purchased by Dr. and Mrs. Richard S. Dailey in 1996. Our new state of the art facility located at 1010 Cedar Rd, in Chesapeake, Virginia opened on Memorial Day 2002. With having a new building and a lot more to offer our clientele, we took on the name Great Bridge Veterinary Hospital. Our spacious 15,000 square foot facility allows us to accommodate a boarding and grooming facility, along with 2 surgery suites, 5 exam rooms, an ICU ward and an Isolation ward. Pembroke Veterinary Clinic, Inc. in Virginia Beach and Sajo Farm Veterinary Hospital in Virginia Beach are our affiliates. Dr. Richard S. Dailey received his DVM from the Ohio State University. He has been practicing veterinary medicine in the Virginia Beach area for over 30 years. Great Bridge Veterinary Hospital is accredited by the American Animal Hospital Association.
We are committed to promoting responsible pet ownership, preventative health care and health-related educational opportunities for our clients. Great Bridge Veterinary Hospital strives to offer excellence in veterinary care to Chesapeake, Virginia
Meet Our Veterinarians
Melissa Williams
DVM
Dr. Melissa Williams grew up in Michigan and Ohio with a natural love for animals. Veterinary medicine never seemed like a choice. It was just the only thing that she wanted to do for the rest of her life. Dr. Williams received her undergraduate degree in biology and music in 1999 from Heidelberg College in Tiffin, Ohio. She graduated with her veterinary medicine degree from the University of Minnesota. Since graduating in 2003, she has been in the Hampton Roads area in a small animal veterinary practice. Her menagerie consists of two senior cats (Isis and onyx), two chinchillas (Merry and Pippin) and a rabbit (Violet). She loves working with the small fuzzy exotic pets too! Dr. Williams enjoys working with families to take the best care of their furry family members, from pediatric to senior care. In her free time, she relaxes by running, hiking, baking and going to the beach.  
Meet Our Staff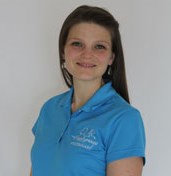 Stacy
Practice Manager, Great Bridge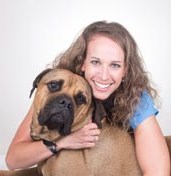 Chelsea
Manager, Great Bridge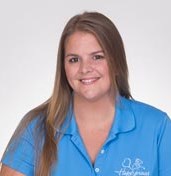 Amber
Manager, Great Bridge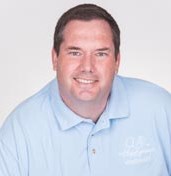 Jeff
Manager, Great Bridge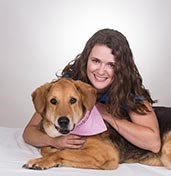 Angela
Assistant, Great Bridge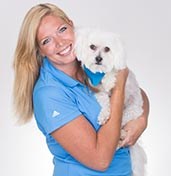 Autumn
Assistant, Great Bridge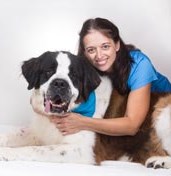 Gayle
Grooming, Great Bridge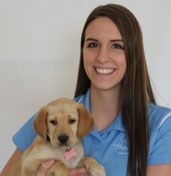 Kayla
Reception, Great Bridge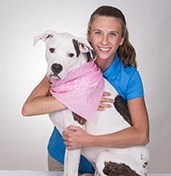 Konnie
Assistant, Great Bridge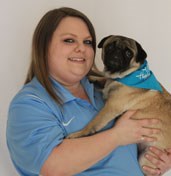 Kaitlyn
Client Care Specialist, Great Bridge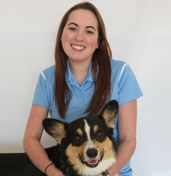 Samantha
Client Care Specialist, Great Bridge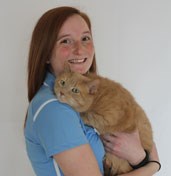 Shannon
Kennel Attendant, Great Bridge
Special Services
We are proud to offer the following services at our Great Bridge location:
Reviews of our Great Bridge Location
We want to help you stay well informed about preventive pet health care. Explore our pet health resources and advice below to learn more.