Pembroke - Virginia Beach Vet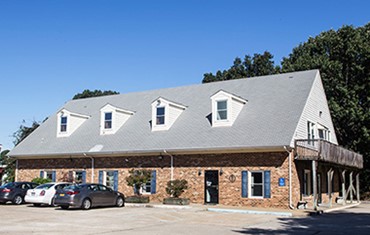 4548 Wishart Rd.
Virginia Beach, VA 23455
Get Directions »

Phone: 757-464-0169
After Hrs ER: 757-499-5463

HOURS
Mon-Wed: 8:00AM-8:00PM
Thu: 8:00AM-6:00PM
Fri: 8:00AM-5:00PM
Sat: 8:00AM-2:00PM
Sun: Closed
Our Virginia Beach vet clinic, formerly known as Pembroke Veterinary Clinic, has proudly served the Pembroke, Haygood and Town Center communities for more than 30 years. Our talented team of veterinarians, technicians and professionals are passionate about providing our patients with the highest quality veterinary care available.
Our friendly, neighborhood veterinary hospital is a full service medical facility, featuring four exam rooms, an expansive surgical suite, diagnostic imaging room and more. We proactively work to prevent illness and disease in our patients by providing our clients with quality resources and support, and promoting responsible, informed pet ownership. Through our focus on patient comfort and safety, and our commitment to advancements in current veterinary medicine, we are able to successfully treat and serve each and every pet that walks through our doors. 
We're confident in our team's continued mission to provide quality, compassionate veterinary care to our community. We love the work we do, and are honored to meet and care for every patient we meet.
Meet Our Veterinarians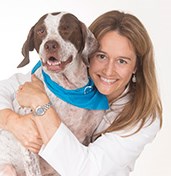 Josee Vaillant
DVM, CVA, CVTP, CVFT
Dr. Josee Vaillant has worked at Hope Springs twice: from 2003 to 2004 and again since 2007. She has a doctorate in veterinary medicine and professional certifications in acupuncture, tui na massage, food therapy and Chinese herbs.
"My patients are wonderful, and I enjoy working with them.  They are all unique and have their own personalities. They really do enrich our lives."
Her hobbies include volleyball, rock climbing, yoga, hiking with her dogs and reading.  
"Old age is not a disease!"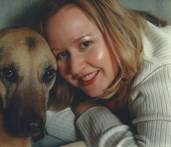 Michelle Hoffman
DVM
Dr. Michelle Hoffman received her DVM in 2003 from Purdue University, and then re-located to practice in Virginia Beach. Her driving passion in veterinary medicine is to strengthen the bond between pets and their families by focusing on client education, preventative care, behavior modification, and chronic disease management. She believes in a strong partnership between the veterinarian and owner throughout the entire life of the pet. Dr. Hoffman also has interests in exotics, infectious diseases, internal medicine, and dentistry.
She enjoys volunteering at animal shelters, reading, horse-back riding and spending time at the beach. Her only child is a 8 yr white German Shepherd named Lil' Roze.
Reviews of our Pembroke Location
We want to help you stay well informed about preventive pet health care. Explore our pet health resources and advice below to learn more.