Veterinarian Hospital with Pet Boarding in Virginia Beach, VA - Pembroke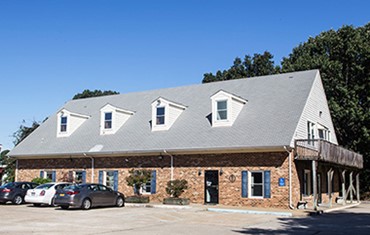 Located near Town Center in Virginia Beach, Hope Springs Veterinary at Pembroke has proudly served the Haygood and Town Center communities for more than 30 years. Our talented team of veterinarians, technicians and professionals are passionate about providing our patients with the highest quality veterinary care available.
Our friendly, neighborhood veterinary hospital is a full service medical facility, featuring four exam rooms, an expansive surgical suite, diagnostic imaging room and more. We proactively work to prevent illness and disease in our patients by providing our clients with quality resources and support, and promoting responsible, informed pet ownership. Through our focus on patient comfort and safety, and our commitment to advancements in current veterinary medicine, we are able to successfully treat and serve each and every pet that walks through our doors. We'll even provide quality care for your pets while you're away through our pet boarding services.
We're confident in our team's continued mission to provide quality, compassionate veterinary care to our community. We love the work we do, and are honored to meet and care for every patient we meet.
Meet Our Veterinarians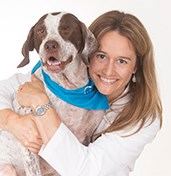 Josee Vaillant
DVM, CVA, CVTP, CVFT Pembroke
Dr. Josee Vaillant has worked at Hope Springs twice: from 2003 to 2004 and again since 2007. She has a doctorate in veterinary medicine and professional certifications in acupuncture, tui na massage, food therapy and Chinese herbs.
"My patients are wonderful, and I enjoy working with them.  They are all unique and have their own personalities. They really do enrich our lives."
Her hobbies include volleyball, rock climbing, yoga, hiking with her dogs and reading.  
"Old age is not a disease!"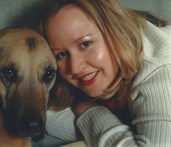 Michelle Hoffman
DVM Pembroke
Dr. Michelle Hoffman received her DVM in 2003 from Purdue University, and then re-located to practice in Virginia Beach. Her driving passion in veterinary medicine is to strengthen the bond between pets and their families by focusing on client education, preventative care, behavior modification, and chronic disease management. She believes in a strong partnership between the veterinarian and owner throughout the entire life of the pet. Dr. Hoffman also has interests in exotics, infectious diseases, internal medicine, and dentistry.
She enjoys volunteering at animal shelters, reading, horse-back riding and spending time at the beach. Her only child is a 8 yr white German Shepherd named Lil' Roze.
Meet Our Staff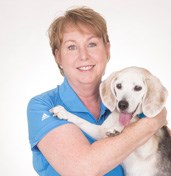 Beth
Practice Manager, CVPM Pembroke
Hospital Manager Beth Montoya has worked at Hope Springs since October 1984. She graduated from Old Dominion University in 1983 and was accredited as a Certified Veterinary Practice Manager in 2005. She enjoys getting to know our clients and their pets.
"It is an honor to be able to 'share' someone's beloved pet over his lifetime. Client education is a big part of what we do.  I think it is important for our clients to understand why we make the recommendations that we do so that they can make informed decisions about the healthcare of their pets."
Beth has a chocolate Lab named Norton.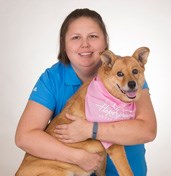 Steffany
Licensed Veterinary Technician Pembroke
An alumni of Blue Ridge CC Steffany joined Hope Springs Veterinary Pembroke in 2007.  She has a refreshingly genuine care for all animals, although she will admit a special connection to our feline friends.  
"I feel a kinship with animals, especially cats.  I love it when I can interact with them and actually do something to make them feel better."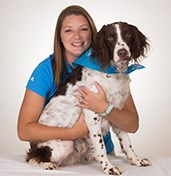 Stephanie
Licensed Veterinary Technician Pembroke
Carolann
Client Care Coordinator Pembroke
Tyra
Client Care Coordinator Pembroke
Corey
Client Care Coordinator Pembroke
Haley
Client Care Coordinator Pembroke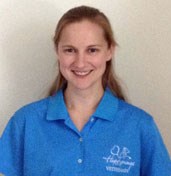 Alexandria
Veterinary Assistant Pembroke
Rachel
Veterinary Assistant Pembroke
Rebecca
Veterinary Assistant Pembroke
Hillary
Veterinary Assistant Pembroke
Special Services
We are proud to offer the following services at our Pembroke location:
Reviews of our Pembroke Location
We want to help you stay well informed about preventive pet health care. Explore our pet health resources and advice below to learn more.