Upper Respiratory Infection In Cats And Dogs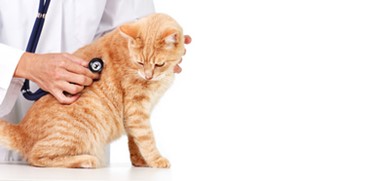 At Hope Springs, we carefully and confidently work to prevent and treat upper respiratory infections in cats and dogs. Upper respiratory infections are highly contagious and spread easily, making prevention the first and most important step in avoiding the risks of further complications associated with infection. Depending upon the condition or cause of infection, our experienced veterinary team may recommend vaccinations to prevent exposure and, in cases when vaccinations are not available, help educate you and your family on precautionary measures that may help reduce your pet's risk of infection.
Feline upper respiratory infection and upper respiratory infection in dogs can spread through discharge of the nose and eyes, as well as direct contact with an infected pet, or indirect contact by way of shared objects like dog bowls, bedding, toys, shoes and environment that have been contaminated by an infected pet. Your pet may become infected at the park, roaming your neighborhood or while visiting any location where other pets have been, including the pet store, hospital or doctor's office or rest stop while traveling. 
Should your pet begin to cough, sneeze or begin to produce discharge from their eyes or nose, it is important to contact your veterinarian as soon as possible to make a proper diagnosis. Once it has been confirmed, our veterinary team will recommend upper respiratory infection treatment options for your pet to help manage both the infection and any uncomfortable symptoms. Pets demonstrating obvious signs and symptoms of an upper respiratory infection should avoid visiting dog parks, roaming the neighborhood or coming into contact with other pets until effectively cleared by their veterinarian. 
We take special precautionary measures to prevent the spread of infection once your pet arrives at our offices for an examination. It's our commitment to protect both the infected patient, as well as other patients being seen or staying in our facility. We know that reducing exposure, and effectively treating pets in a timely and safe manner will lower the risk of infection and decrease the risk of further complications.
We want to help you stay well informed about preventive pet health care. Explore our pet health resources and advice below to learn more.