Distemper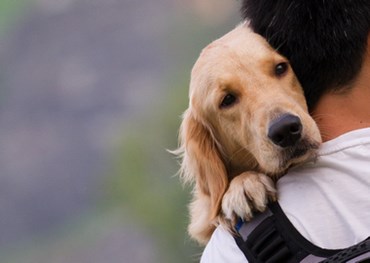 Distemper is a highly contagious and serious illness spread by both direct and indirect contact with an infected animal. Because the disease is airborn, it can spread easily and rapidly. Distemper is an incurable, life-threatening disease that is extremely difficult to diagnose due to its multi-symptom involvement. In order to best protect your pet from this potentially fatal viral illness, we recommend that at-risk pets receive the distemper vaccine as soon as they are safely able.
Distemper symptoms usually come on quickly, first affecting your dog's tonsils and lymph nodes. Soon after, it will attack the respiratory, gastrointestinal, urogenital and nervous systems. Most commonly, you will notice a a yellow discharge from the eyes and nose, along with diarrhea and vomiting, as well as high fever. Your dog may appear lethargic, refuse food, and may present with a persistent cough, additionally.
Through responsible vaccine administration, veterinary professionals have been able to reduce the prevalence ofdistemper outbreaks in our community. Continued, regular distemper vaccinations and boosters are crucial to maintaining this decrease, and preventing the spread of this devastating disease. Our medical professionals initially administer the distemper vaccine in a series depending on the dog's age, then at one year after the final vaccine in the puppy series. The distemper vaccine is then boostered every three years, afterward. 
We welcome any of your questions about distemper and the distemper vaccine for your pet. We look forward to talking to you about how we may protect your pet as soon as possible.
We want to help you stay well informed about preventive pet health care. Explore our pet health resources and advice below to learn more.