How to Care for your Dog's Health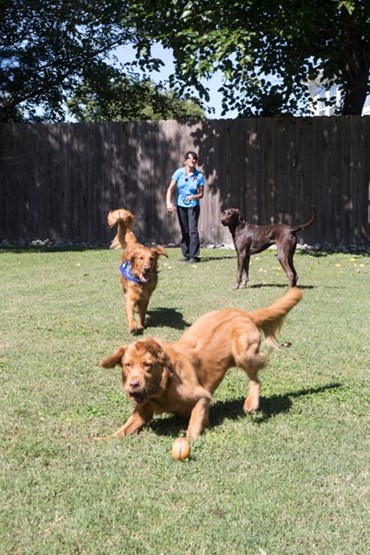 We know that your dog's health is important to you, and you're committed to providing informed, safe and appropriate health care for your pet. It's normal and natural to have questions about how to effectively and safely support your dog's quality of life.
Many of our clients frequently ask about a range of common dietary, behavioral and preventative health and safety concerns. In our efforts to provide you with the most complete information about your dog's health and safety, we've highlighted a number of topics that new and experienced dog owners regularly ask us about:
Diet and Nutrition: 


At Hope Springs, we recommend Royal Canin nutrition for our dog patients. We believe, as they do at Royal Canin, that food can be the first medicine in preventing and treating various, common medical conditions. Providing your pet with proper nutrition will increase your pet's life expectancy, and overall quality of life.
Diet and nutrition are vital to ensuring that your pet receives proper nutrients to support optimal health. 
It is important to feed your pet an appropriate amount to maintain a healthy weight.
Much like humans, as your pet ages, their nutritional needs will change making it increasingly important to consult your veterinarian for recommendations.



Behavior and Training:

Proper training is important in providing your pet and family members a safe, healthy and fulfilling relationship and environment both at home, and in public.
All dogs need to learn basic commands, including walking on a leash and becoming appropriately socialized with other people and pets.
At Hope Springs, we provide our clients with various tips to help with training, as well as information on recommended area training classes.



Preventive Care:

 Appropriate preventative care helps to enrich and prolong your pet's life and health. By taking proper preventative steps, you can help protect your pet against common, preventable diseases and conditions, reducing your pet's risk for potentially painful, harmful and even fatal conditions that may be costly and challenging for both you and your family. We recommend the following:


Build a strong relationship with your veterinarian.
Schedule examinations at least twice a year to establish a healthy baseline for your pet, and regularly assess for any worrisome changes (i.e. masses, enlarged organs).
Monthly, year round prevention for heartworms, intestinal parasites, fleas, ticks.
Schedule vaccinations against common preventable diseases. Discuss your pet's lifestyle with your veterinarian to determine risks and work together to establish the best means for protection. 
Provide routine bathing and grooming to help promote a healthy skin and coat.
Microchip your pet to help safely return your pet to your family should an accident occur and they go missing. Microchipping your pet is one of the simplest and safest ways to prevent heartbreaking loss for your pet and your family.
Provide appropriate dental care for your pet, regularly brushing their teeth and developing a sense of comfort with having their mouths handled.



Bathing, Nail and Ear Care:

Keep your pet's nails trimmed to an appropriate length to prevent them from snagging on items in the environment, or causing problems with your pet's gait or ability to walk.
Support your pet in becoming comfortable having their feet touched and handled by frequently touching and working with their feet. This will greatly assist in reducing stress and upset for you and your pet during regular nail trims. Q - attach handout with instructions for trimming pet nails
Regularly check your pet's ears to support your pet in becoming comfortable with having their ears handled. This will help your pet relax in future veterinary examinations, and make cleaning your pet's ears and administering ear medication less stressful for you and your pet.  By checking your pet's ears, you can easily identify issues early on, such as odor, debris or inflammation. Instructions for cleaning pet ears.
Encourage regular brushing and bathing patterns in the home. Choose a shampoo that is made specifically for pets, and feel free to ask your veterinarian for the shampoo that is best suited for your pet's specific coat and skin. Q - attach handout with instructions for bathing your pet



Activities with your pet:


Enhance your relationship with your pet, as well as your pet's healthy lifestyle by identifying activities that you and your pet can do together, including:

Walks, hiking, running
Agility courses
Puppy play time
Dock dogs
Toys, games



Poisons/Things to Avoid:


In an emergency, we recommend you immediately contact Animal Poison Control: ASPCA (800) 548-2423
Keep the lid on all trash receptacles in your home.
Pick up fecal matter in your yard, and any time out in public.
Use caution when treating your yard, or spraying against weeds.



Common Conditions:

Heartworms
Ear Infection
Allergies
Osteoarthritis
We want to help you stay well informed about preventive pet health care. Explore our pet health resources and advice below to learn more.