Pet Vaccinations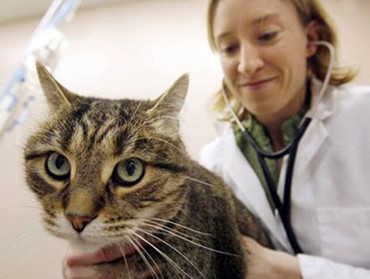 Each year, pet vaccinations save millions of lives, and prevent unnecessary suffering and complications due to the spread of deadly, infectious diseases.
At Hope Springs, protecting your pet is our commitment and our goal, which is why we recommend maintaining routine, up-to-date pet vaccinations.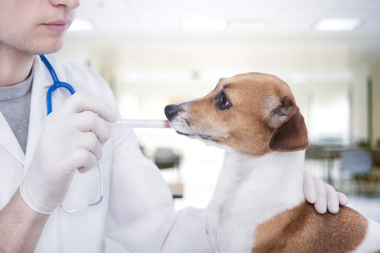 We strive at all times to ensure that your pet receives every opportunity to share a lasting, quality life with you and your family. We know that choosing from the wide variety of available dog vaccinations and cat vaccinations can be complicated and overwhelming. Our caregivers are trained and educated in current pet vaccinepractices, and are careful to recommend just the right combination of vaccines that will protect and meet your specific pet's health needs. 
At Hope Springs, we consistently and carefully monitor your pet's life changes to stay on top of their vaccination needs throughout the years. Our medical professionals recommend administering core vaccines to all of our patients, while we use a strategic evaluation process to determine the individual lifestyle and medical needs of your dog, cat, or exotic pet. Many factors can affect your pet's need for additional vaccinations, and as your pet's life and travel habits change, over time, so will their vaccination needs.
Our doctors and medical team know that each pet is unique, and we feel confident in our ability to build an individual relationship with your pet that will both inform and develop a healthy and safe vaccination schedule and ongoing booster routine. We consider a variety of factors when making choices about appropriate pet vaccination schedules, including overall health, risk of exposure, lifestyle and a variety of other factors.
We currently offer the following vaccines for your loved one:
We embrace the opportunity to support your pet in living a lasting, quality and joyful life, and welcome the chance to create a vaccination schedule that fits your pet's specific needs. Call us today to set up an appointment to discuss your pet's vaccination care. We can't wait to meet you and your loved one.
*For more information and a complete list of available pet vaccinations, please contact us directly. We look forward to talking to you!
We want to help you stay well informed about preventive pet health care. Explore our pet health resources and advice below to learn more.