Weight Management For Dogs And Cats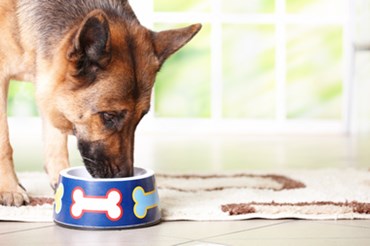 At Hope Springs, we provide compassionate weight management for dogs and cats that addresses your pet's nutritional and growth needs throughout their lifetime. Helping your pet to maintain a healthy weight is crucial to ensuring your pet's overall quality of life, and preventing resulting health problems and conditions including diabetes, osteoarthritis, heart disease and breathing difficulties.
Our holistic approach to dog weight management and cat weight management begins with an evaluation of your pet's overall body condition to determine your pet's specific lifestyle needs. Once we've ruled out any potential medical causes that may be contributing to your pet's weight challenges, our veterinarians will recommend a safe, comfortable and healthy weight for your pet, as well as a program that will help ensure that your pet reaches his or her goals. 
We provide continued support throughout your pet's weight management program, providing tips for at home care, as well as a range of services designed to aid in your pet's process. From nutritional counseling to specially designed therapeutic diets that can aid in necessary weight loss or gain, our goal is to help your pet thrive on the way to reaching their goals. 
We also strive to help your pet meet his or her exercise needs, developing and recommending appropriate amounts of activity to supplement and boost their weight loss program. In specific cases, our veterinary team may recommend working with our experienced and passionate physical rehabilitation team. We know that a happy pet is a pet on the move, and we make it a priority to keep your pet feeling lively and active.
Call us today to talk about how we can support your pet in reaching and maintaining a healthy, happy weight for life!
We want to help you stay well informed about preventive pet health care. Explore our pet health resources and advice below to learn more.