Veterinary Services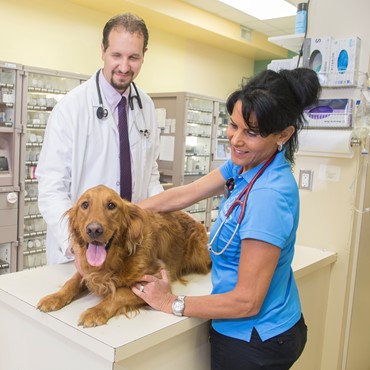 Our veterinarians and veterinary staff are passionate about providing quality and advanced veterinary services for your beloved pet. We know that your pet is an integral member of your family, and we take pride in offering kind, individualized animal care in our clean, safe and comfortable facility. From pet grooming and boarding to preventative care services and veterinary surgical care, we offer a wide range of veterinary services that will meet the needs of your pet and your family.
We provide a range of state of the art surgical services for our patients, in a compassionate environment that you can trust. Our highly skilled surgical staff are experienced and trained in performing a variety of veterinary surgeries, always emphasizing patient safety and pain management. We provide the highest quality pre and post operative care, consistently monitoring your pet into a complete and full recovery. 
We know that your pet's medical care can bring stress and anxiety to you and your family, and we welcome any of your questions, concerns or conversations regarding your pet's healthcare. Your pet's well-being is important to us, and we remain committed to providing a safe, relaxed and joyful experience for you and your pet at all times.
Whether your pet requires grooming, a home-away-from-home, complex surgical procedure, or minor surgery, we embrace the opportunity to offer your pet our compassionate, quality care. Contact us to discuss any potential veterinary services that may benefit your loved one.
We want to help you stay well informed about preventive pet health care. Explore our pet health resources and advice below to learn more.