Surgery for Pets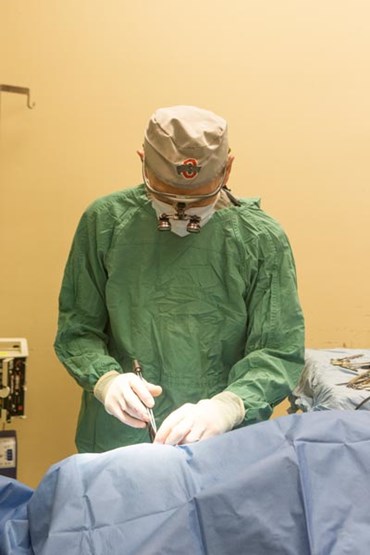 Our team of expert, highly skilled doctors and technicians approach every surgical procedure with a goal to repair, correct and restore complete quality of life for our patients. Whether your pet is having a routine spay or neuter, or an emergency surgical procedure, our team carefully acts with patient comfort and safety first. 
Under the guidance of a veterinary surgeon, our dedicated, licensed veterinary technicians closely monitor and oversee our patients' progress under anesthesia, reducing risk for anesthetic or surgical complications. Through our use of specialized, advanced surgical monitoring technology, our technical team stays on top of your pet's pain, heart rate, body temperature and blood pressure so that your surgeon can focus on performing a successful surgical procedure.
We take a personal approach to treatment and recovery, escorting our patients safely into a comfortable recovery room and kennel padded with warm blankets. By your pet's side from start to finish, our licensed veterinary technicians carefully monitor your pet's progress throughout their recovery, ensuring that your pet receives appropriate pain medication and support.
Choosing Hope Springs' talented surgical team to perform your pet's next procedure means choosing doctors utilizing the safest and most advanced anesthetic, bloodwork, fluid therapy and sterilization procedures. Our veterinary doctors and technicians strive to keep our patients' risks low through minimally invasive techniques, alternative therapy options and a commitment to leading edge technology. We provide a range of surgical services to support your pet's health, happiness and well-being.
Ask us how our team can provide your pet with compassionate, quality surgical care you've been looking for.
We want to help you stay well informed about preventive pet health care. Explore our pet health resources and advice below to learn more.