FVR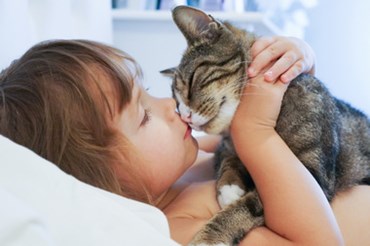 The FVRCP vaccine is designed to protect your cat against three highly contagious diseases: Feline Panleukopenia (Feline Distemper), Feline Viral Rhinotracheitis and Calicivirus. The FVRCP vaccine is the safest way of protecting your kitten or cat from acquiring these dangerous and potentially life-threatening viral illnesses.
Feline Panleukopenia, or Feline Distemper, is the most widespread of these diseases, generally leading to death, especially in kittens. Feline Viral Rhinotracheitis and Calicivirus are highly transmittable respiratory diseases, with serious health implications once acquired. Rhinotracheitis is an upper respiratory or pulmonary infection caused by feline herpesvirus.  It is an airborn virus, particularly dangerous to kittens and younger cats. Calicivirus is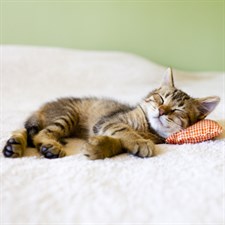 transmitted via direct contact with an infected cat, and may cause a variety of illnesses from minor diseases to life-threatening pneumonia. 
Symptoms of FVRCP may include lethargy, sneezing, wheezing and discharge of the nose and eyes, as well as loss of appetite and potentially dehydration.
Our healthcare providers recommend initially administering the FVRCP vaccine to your pet in a series, dependent upon your cat's age, then again one year after the last vaccine in the kitten series, and every three years afterward.
We welcome any of your questions about FVRCP and the FVRCP vaccine. We look forward to talking to you about how we may protect your pet as soon as possible.
We want to help you stay well informed about preventive pet health care. Explore our pet health resources and advice below to learn more.