Tail Docking Services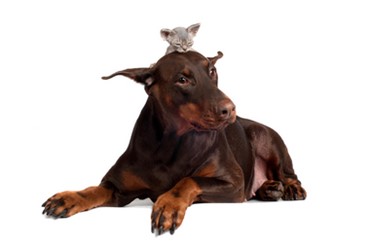 At Hope Springs, we provide safe and effective tail docking services to help prevent tail damage and maintain hygiene, while supporting your dog's compliance with specific breed standards.
Tail docking surgery for dogs is ideally performed when your puppy is between 3-5 days of age, and is generally performed at the breeder's request. Our veterinary doctors work closely with breeders to determine appropriate length of tail, and ensure a safe and successful outcome for your pet. The surgical process is generally a low risk operation and short in duration. 
Our veterinarians will closely monitor your puppy after their procedure to ensure their comfort and safety. Once your puppy is ready to return home, it will be important to closely manage home care to ensure a successful recovery. You will need to monitor the suture line daily, watching for redness, swelling, discharge or pain.  This procedure usually coincides with dewclaw removal.
Our veterinary team is happy to support you and your pet before, during and after their tail docking surgery, and we welcome your questions and concerns. Ask us today how we can help keep you informed and provide you with necessary resources to prepare you and your pet for tail docking surgery.
We want to help you stay well informed about preventive pet health care. Explore our pet health resources and advice below to learn more.