Pet Cremation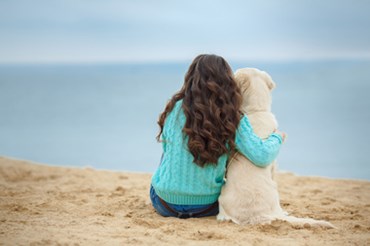 We know that the passing of your pet is a difficult and challenging time for you and your family. During your time of grieving and loss, our veterinary team can support your choices for pet cremation or burial with the respect and dignity your pet deserves. 
At Hope Springs, we understand that your experience is personal, and our compassionate approach to pet cremation or burial is our promise to you that we will honor your family's needs at all times. We provide pet cremation services through the caring and experienced team at Great Meadows Pet Cremations, offering both private and communal options for owners choosing cremation, as well as burial for owners wishing to bring their pet home after passing.
Our goal in providing burial or pet cremation services for your pet is to honor your requests and wishes as you say goodbye to your loved one. We provide personal touches like clay paws, locks of hair and a variety of other options offered upon request. When bringing your pet home, we include a hand painted wooden name plate, hand signed card and poem as well as any after care personal items like jewelry, urns, shadow boxes, etc.
You don't have to say goodbye alone. Let our warm and caring team of compassionate caregivers support you and your family as you honor your pet's life with dignity, love and respect.
We want to help you stay well informed about preventive pet health care. Explore our pet health resources and advice below to learn more.