Pet Nutrition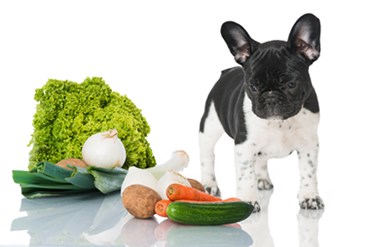 Optimal nutrition underlies optimal health, and your pet's nutrition is the basis for their overall health and well being. In order to best support your pet in meeting his or her nutritional needs, we provide quality nutritional counseling that can accommodate your pet through all of their life stages. 
As your pet's age and activity level change, so will their dietary needs. Making smart nutritional choices for your pet can assist your pet in managing a variety of medical conditions, including kidney disease, arthritis, diabetes and heart disease. Understanding your cat or dog's nutritional needs can help your pet to maintain a healthy weight, and sustain an active, fun and lasting life.
Our nutritional counseling services are designed to support each individual pet, from pets with special dietary needs, to pets who may need to gain or shed a few pounds. At Hope Springs, our focus is on helping your pet to meet his or her health goals simply and effectively. We offer services in feeding practices and diet selection to assist in all of your pet's life stages, including growth, pregnancy, nursing and senior care.
We strive to advise you in how best to navigate the overwhelming array of dietary choices you will make in your efforts to meet your dog or cat's nutritional needs. Understanding your pet's specific dietary needs is crucial in providing your pet with a happy, healthy and long life. 
Our veterinary team recommends Royal Canin pet foods to support your pet through their first twelve months, as well as into their adulthood. Your puppy or kitten's food should be specially formulated to support their growth, and adult pets should be fed a diet based on age, weight, breed and specific medical need. Royal Canin pet foods are founded on the principle of food as your pet's first medicine, and we believe that nutrition is a pet's first step toward ideal health and well being.
We encourage you to ask us how we can help support you in making the best nutritional choices for your loved ones. Call us today, and put your pet on the path to optimal health.
We want to help you stay well informed about preventive pet health care. Explore our pet health resources and advice below to learn more.