Pet Euthanasia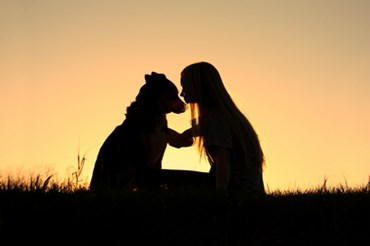 Saying goodbye to a cherished pet is one of the most difficult and heartbreaking experiences a pet owner may encounter. Determining whether or not it is time to let go and prevent unnecessary pain and suffering only adds to the difficulty of this painful process. If you are caring for a terminally ill pet at home, or are concerned that your sick or elderly pet is suffering or in pain, our compassionate and caring veterinary doctors can help.
When all medical capabilities have been exhausted, pet euthanasia and pet hospice care may be the only means of relieving or preventing your pet from unnecessary suffering. The decision to euthanize requires medical, financial, ethical, religious, moral and sometimes legal consideration. As difficult as it may be, if you've come to a point of considering dog euthanasia or cat euthanasia for your pet, it is important to discuss the possibility of this medical procedure with an understanding and informed doctor before making a final decision.
Our careful and loving team of professionals can support you in making the right choice for your pet, while providing pet hospice services to ensure your pet's comfort and dignity through their final days. Whether you have special requests for your pet's care, or have questions regarding care of your pet's remains, our compassionate team is here to support you and accommodate you through this painful time. 
At Hope Springs, we don't want you or your pet to experience this process alone. Allow us to help you make choices that will provide peace and comfort for your loved one. Our humane euthanasia and hospice care services are managed with compassion, care and respect. Ask us how we can support your family through this trying time.
We want to help you stay well informed about preventive pet health care. Explore our pet health resources and advice below to learn more.