Pet Anxiety And Aggression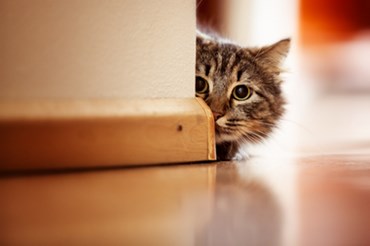 Your pet's happiness is important to you, and we know how challenging cat and dog behavioral problems can be for both your pet and for your family. At Hope Springs, our compassionate and experienced veterinary team can confidently and comfortably work with your pet through a variety of modalities to find relief from difficult behavior issues. After all, we know that a happy pet makes a happy home.
Pet anxiety and aggression issues can be treated in a variety of ways. Our doctors know the importance of addressing the specific concern before creating a comprehensive treatment plan. Each pet is unique, and can be affected by a variety of changes to their environment, including:
Moving
Traveling
Boarding
New baby
New pet
In house visitors
Thunderstorms/Fireworks phobias
Food aggression
Toy aggression
Territory issues
And more
Generally, our veterinary doctors will recommend that behavioral modification steps be taken in your pet's home environment to help alleviate anxiety and aggression. These may include pet and family routines, as well as environment enrichment modifications.  We may recommend pheromone options to help provide calm relief for your anxious pet. These may be administered via diffuser, spray and wipe or collar, and have proven to be extremely successful in both feline and canine patients.
Nutritional adjustments may also be helpful in supporting your pet back to his or her best self, and your pet may have great success through dietary changes, or switching to Royal Canin food products, specifically designed to ease your pet's anxiety and aggression discomfort. 
In specific cases, we may prescribe your pet nutraceuticals or medications to help provide relief from phobias, or from general behavioral problems. Should your pet need the support of pharmaceuticals, our doctors are careful to prescribe a medicinal treatment plan that is safe, effective and supports your pet's overall health. Should your pet need additional support outside of our in house range of services, we may acquire the assistance of a local trainer to aid in providing a behavior treatment plan that best suits your pet's specific needs.
Our continued goal is to support your pet into the highest quality of life, including optimal health and happiness. We know that behavior issues can be frustrating and difficult to tackle alone. Ask us today how we can support your pet and family into finding relief from pet anxiety and aggression problems.
We want to help you stay well informed about preventive pet health care. Explore our pet health resources and advice below to learn more.