Animal Elective Procedures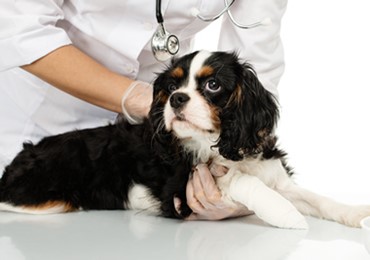 As part of our commitment to providing your pet the widest range of services and medical support possible, we are proud to offer a variety of animal elective procedures, including animal elective surgery. We know that situations arise in your pet's life that may require non-emergent procedures to provide relief for you and your family. 
At Hope Springs, we provide comprehensive, quality care for your pet throughout their surgical procedure, beginning with their pre-operative care, and extending through their recovery and home care. We're passionate about caring for your pet and meeting their needs, and we do this with careful and consistent monitoring of your pet from start to finish. Our focus on pre-operative testing and continued IV fluid support have made us a leader in providing informed, safe and effective surgical procedures to our patients.
Our highly trained surgical team takes a tailored approach to surgery, choosing appropriate anesthesia and monitoring capabilities based on your pet's individual needs. We provide a variety of modalities for your pet's monitoring, comfort and safety throughout their surgical process, including heat support and the use of dedicated surgical technicians and assistants.
Once your pet is ready to go home, we strive to compassionately educate and inform you and your family about proper home care management, and any risks that may be associated with your pet's procedure and recovery process. 
It is our continuing goal to support your pet and family before, during and after any and all of the following pet elective procedures:
 Animal elective procedures and animal elective surgery can be stressful and cause anxiety in you and your family. We're happy to address any concerns you may have and help you find just the right solution for your pet that will keep your mind and heart at ease.
We want to help you stay well informed about preventive pet health care. Explore our pet health resources and advice below to learn more.