Acupuncture For Dogs And Cats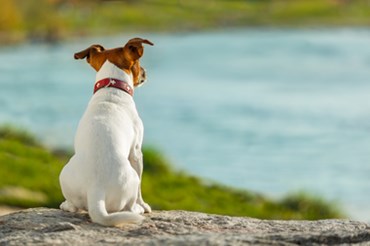 As part of our commitment to offering your pet holistic and alternative treatment options, our veterinary doctors provide acupuncture for dogs at cats in our state of the art facilities. As an alternative to traditional Western medicinal treatments, cat and dog acupuncture therapies seek to treat imbalances in the body's energetic system, treating disease, illness or discomfort from a unique and highly successful perspective.
Through the stimulation of specific points in the body, acupuncture realigns and balances the body's energy, making it possible for the natural healing process to initiate. Our highly trained veterinary doctors use acupuncture to treat the source of your pet's disease or discomfort, rather than simply seeking to eliminate symptoms. Pet acupuncture has been successful in relieving muscle spasms, increasing blood circulation, stimulating nerves and releasing important hormones that help to promote natural healing and pain relief.
Our experienced, licensed veterinarians currently use pet acupuncture to treat and manage the following conditions:
Pain 
Gastrointestinal disorders
Musculoskeletal issues
Neurological disorders
Behavioral issues
Infertility
Urinary disorders
Respiratory issues
Geriatric weakness
Other chronic conditions
We offer Acupuncture services at our Pembroke location with Dr. Vaillant, our experienced, certified veterinary acupuncturist. Call us today to talk about alternative treatment options for your pet! We look forward to sharing with you the many options available to you and your pet!
We want to help you stay well informed about preventive pet health care. Explore our pet health resources and advice below to learn more.