Preventative Care for Pet Health with Wellness Exams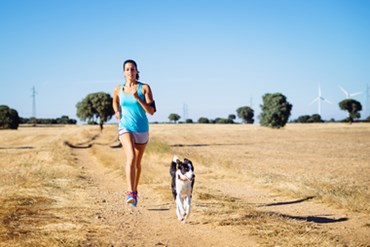 Taking preventative measures to address your pet's health and well being is one of the best ways you can care for your pet, and create lasting quality of life. Regular pet wellness examinations enable our team to conduct detailed physical examinations, establishing an overall health profile for your pet. This information provides a foundation for your pet's wellness and lifelong healthcare, helping us to best identify and understand your pet's specific issues or potential medical problems.
Our pet wellness exams are an opportunity for us to best get to know your pet from a healthcare perspective. During your pet's exam, we will evaluate your pet's organ system, while asking you for insight into their regular behavior, activities, appetite and exercise. We will use this time to discuss vaccinations, routine diagnostic testing and make note of any changes in weight or behavior. Pet wellness exams also create a space for you to address any issues or concerns that you may have regarding your pet's health and well being. These regular visits provide a forum for us to better understand your pet's lifestyle, personality and potential health risks. 
We recommend a comprehensive physical examination for your pet, every six months. During these visits, we will evaluate all of your pet's body systems, including intestinal parasite screening, blood parasite screening (includes heartworm screen, as well as tick-borne disease screen) and routine bloodwork. These regular examinations make early detection of many health and medical issues possible. 
Routine Blood Tests are especially important for helping our doctors to safely and accurately detect causes of illness, and include: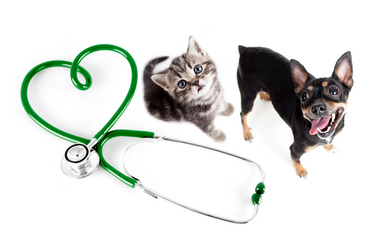 Complete Blood Count (CBC): The most common blood test, a CBC provides information on the performance and functioning of the immune system as a whole, including hydration status, the blood's clotting ability, anemia and possible infection.
Thyroid Function Tests: These tests are used to help diagnose any malfunction or performance issues of the thyroid glands. Additional testing may be required. 
Urinalysis: Only given to patients six years or older, this test helps to determine kidney function, while also testing various other chemical components found in the body.
Chemistry Tests: These are commonly used to test and evaluate hormone levels and imbalance, electrolyte status and organ function.
Your pet ages much faster than you do, which makes missing one regular checkup like missing several years of checkups for us. Call us and schedule an appointment to bring in your pet for one of our comprehensive wellness exams, and let us help you to take care of all your pet's health needs, from the tip of the nose to the tip of the tail.
We want to help you stay well informed about preventive pet health care. Explore our pet health resources and advice below to learn more.