Pet Medicine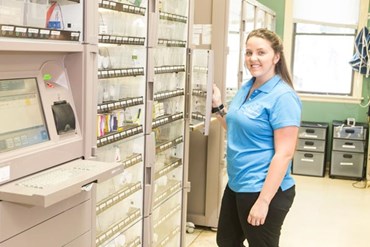 We share your commitment to your pet's highest quality of life at all times through our passion for forward thinking, compassionate and research based medical care. The bond you share with your pet relies on complete health and well-being, and our doctors strive to provide you with medical services to enrich and support your relationship and family.
Our talented team of veterinary doctors and professionals provide leading edge preventative, diagnostic and surgical care, as well as in-patient hospital care. With a focus on patient safety and comfort, our experienced doctors and staff are dedicated to promoting and sustaining your pet's ideal quality of life. 
We approach our patients from an individual perspective, making choices together with you to ensure results that you can feel good about. Through our commitment to continuing education and our partnerships with specialists from across the country, our doctors, technicians and professionals maintain and uphold superior standards of veterinary care.
We strive to support the special and unique connection you share with your pet through our caring, warm and trusted approach to medical care. Ask us how we can provide your loved one with veterinary medical support you can count on.
We want to help you stay well informed about preventive pet health care. Explore our pet health resources and advice below to learn more.