Should you pursue Veterinary Acupuncture for your pet?
February 25, 2016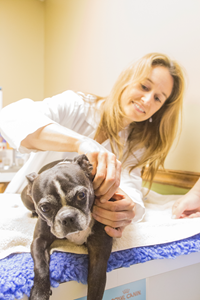 The greatest benefits of acupuncture are usually seen when it is used to treat acute and chronic painful conditions such as back pain, hip dysplasia, arthritis, cancers and disc disease as well as neurological disorders such as paralysis, Horner's syndrome, urinary and fecal incontinence, weakness and seizures. 
It can also be used to treat behavioral issues (such as thunderstorm phobias, hyperactivity, or over grooming), infertility problems, gastrointestinal disorders (such as diarrhea, vomiting or constipation), urinary disorders, and respiratory disease (such as asthma).
Veterinary acupuncture is a safe alternative or addition to western medical therapies.  The goal of acupuncture is to promote the body to heal itself.  Veterinary acupuncture lacks the potential adverse side effects for your pet's internal organs which prescription and over the counter pain medications may cause. 
By utilizing acupuncture to treat conditions your pet's other needed medications or supplements will not adversely interact with veterinary acupuncture treatment; therefore it can safely be used to treat a variety of illnesses. 
Share:
---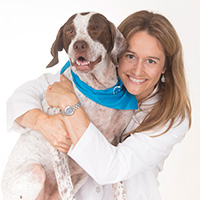 Dr. Josee Vaillant has worked at Hope Springs twice: from 2003 to 2004 and again since 2007. She has a doctorate in veterinary medicine and professional certifications in acupuncture, tui na massage, food therapy and Chinese herbs.
comments powered by

Disqus